STARTERS
Mojo's Nachos
House made chili and beer cheese on tortilla chips, topped with jalepenos or scallions.
$10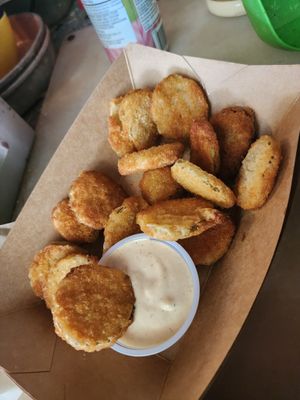 Fried Pickle Chips
Crunchy fried pickles, Served with a zesty dipping sauce.
$9
Cheese Curds
Straight from Wisconsin! Regular or Spicy. Served with marinara dipping sauce.
$10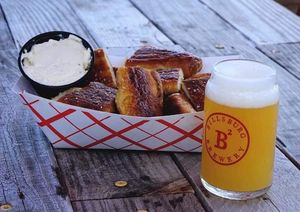 Beer Cheese & Pretzels
Secret recipe! Served with warm, locally-sourced pretzel bread.
This cold, spreadable cheese is made from Billsburg beer!
$9
GRILLERS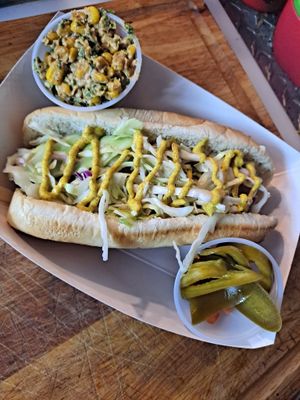 1/4 lb Hot Dog
All Beef — a Kid Favorite!
Choose 2 Toppings:
Sauerkraut, Jalapeños, Caramelized Onions, Relish, Ketchup & Mustard
$8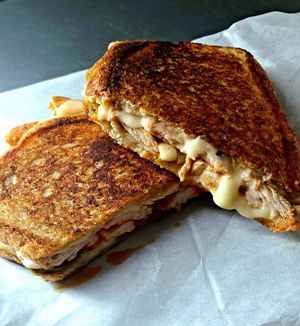 Buffalo Chicken Griller
Jalapeños, Buffalo Sauce & Mozzarella on Sourdough.
$13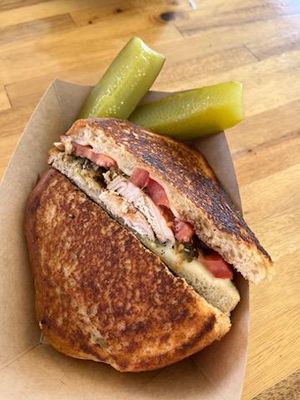 Caprise Chicken Griller
Chicken Breast, Tomato, Pesto, Balsamic Glaze & Mozzarella on Sourdough.
$13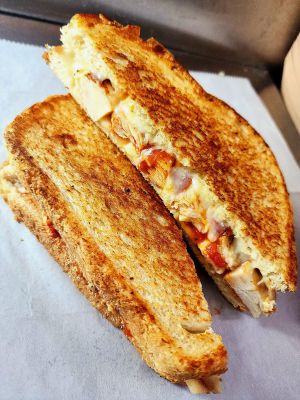 Chicken Parm Griller
Smoked Chicken, Marinara, Parmesan & Mozzarella on Sourdough.
$13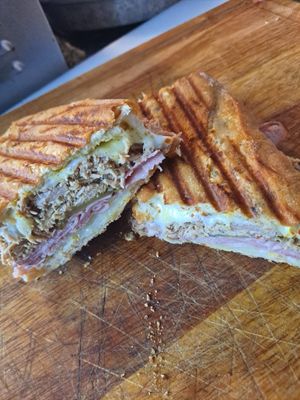 Cuban Griller
Cuban Pork, Ham, Swiss Cheese, Pickles & Brown Mustard on French.
$14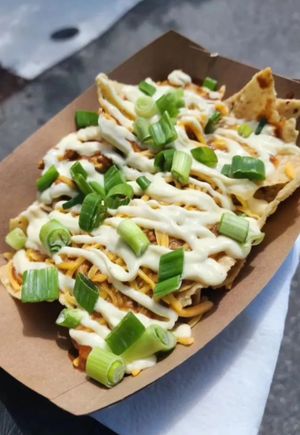 Two tacos, topped with sesame slaw, mild aioli, and served of flour tortillas.
$12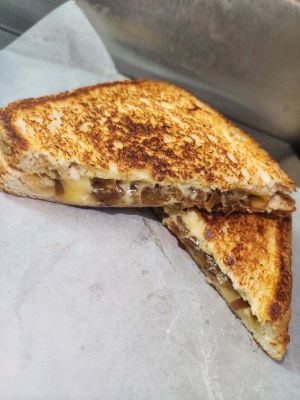 Gouda Griller
Gouda, Sautéed Mushrooms & Caramelized Onions on Sourdough.
$11
Pizza Griller
Pepperoni, Marinara & Mozzarella on Sourdough.
$11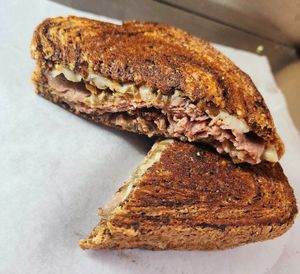 Prime Rib Griller
Roast Beef, Provolone, Caramelized Onion & Creamy Horseradish on Rye.
$13.99
Pug Club Griller
Turkey, Ham, Bacon, & Swiss Cheese on French.
$13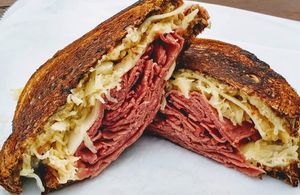 Reuben/ Rachel Griller
Corned Beef or Turkey, Sauerkraut, Thousand Island Dressing & Swiss on Rye.
$14
Caramelized Onions & Swiss on French.
$9

CREATE YOUR OWN GRILLER
Comes with your choice of Kettle Chips or Macaroni Salad.
American, Cheddar, Mozzarella, Swiss & Pepper Jack
$8+
(Each additional Cheese +$1)
Add a Veggie?
Tomato, Mushrooms, Caramelized Onions, Pickles, Spinach, Jalapenos & Sauerkraut
$1 each
Add a Meat?
Corned Beef, Ham, Bacon, Turkey & Pepperoni
$3 each
KIDS MENU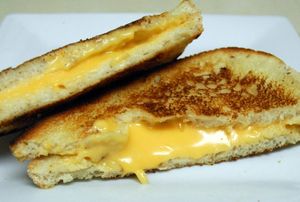 Kid's Grilled Cheese
Classic American grilled cheese on white bread.
$5
Pizza Grilled Cheese
Mozzarella, marinara & pepperoni on white bread.
$5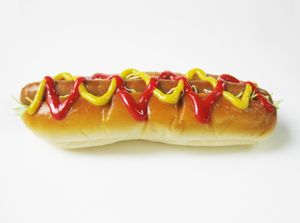 Kid's Hot Dog
Kid sized hot dog, served with ketchup and/or mustard.
$5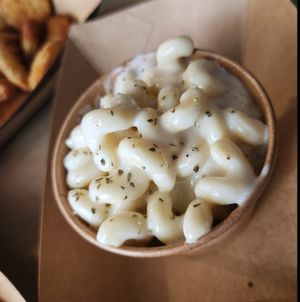 White Cheddar Mac & Cheese
8 oz of creamy white cheddar macaroni and cheese.
$8
SWEET STUFF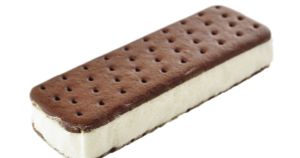 Ice Cream Sandwich
Classic chocolate and vanilla ice cream sandwich.
$2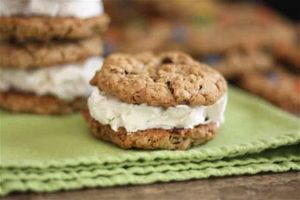 Nightingale Ice Cream Sandwich
Handmade ice cream sandwiches with delicious, unique flavors.
$5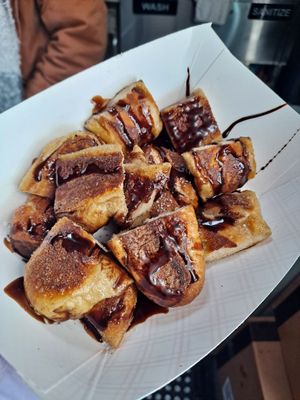 Soft Cinnamon Sugar Pretzel Bites with vanilla or chocolate icing.
$8
BEVERAGES
Canned Drinks
Selection of regular and diet soda products.
$2.00